Valencia Campus Library:
Proposal Essay Model
Model

Best Information Strategy
Identify the problem.
What is the problem?
Where or when does it occur?
Who does it affect?
How can it be solved?
Why has it not been solved?
Propose your solution.
State your solution clearly and specifically.
What and how will it be achieved?
Who will be involved?
Address potential arguments against the solution.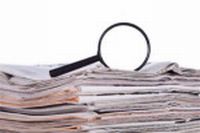 Sample Worksheet
Best Searching Strategy
All topic databases
Advanced search strategies