OTEx Spring 2023 Home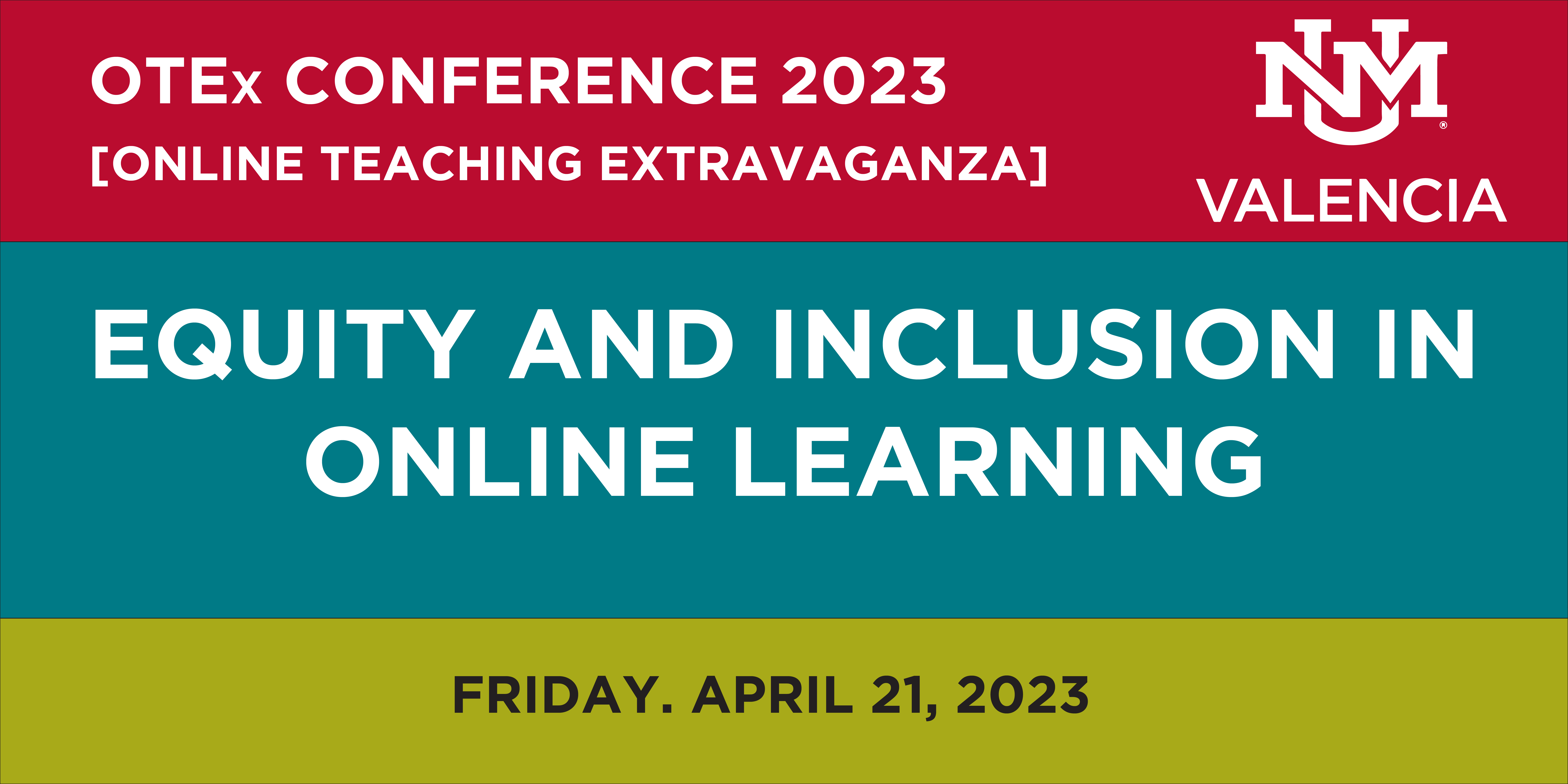 ---
Equity and Inclusion in Online Learning
UNM-Valencia Campus and the Faculty Online Teaching & Review Committee continue our annual online teaching conference. We offer 30-minute presentations and 10-minute teaching tips associated with this theme and/or online learning. 
---
---
Keynote Presentation:
Scaffolding Trust: Student Voices and Online Teaching Choices
 This talk will introduce participants to a small focus group and interview study UNM staff and faculty conducted in 2021 to document how students recognize and value culturally responsive teaching practices in online courses and support services. The presentation will highlight low-lift strategies instructors and support staff can implement as well as draw attention to institutional practices we may need to re-examine to clear the path for students' success.
Keynote Speaker: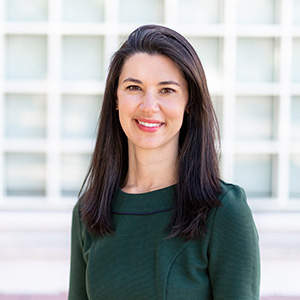 Stephanie Spong
Dr. Stephanie Spong (she/her) directs Teaching Support and Digital Learning at the Center for Teaching and Learning and is affiliated faculty in Organization, Information, and Learning Sciences at the University of New Mexico. She co-authored Teaching Matters: A Guide for Graduate Students (2022) as well as publications on educational development and online learning. 
---
Presenters & Schedule:
9:30 - 10:30 - Keynote Speaker, Stephanie Spong, "

Scaffolding Trust: Student Voices and Online Teaching Choices"

10:30 - 11:05 - Melissa Herrera, "Five Tips to Make Your Canvas Course Accessible"
11:05- 11:20 - Justin Bendell, "Culturally Responsive Teaching in online classes"
11:20 - 11:35 - Tina Zuniga, Rick Robb, Olivia Torres Jojola, "Meet the UNM Online Student Success Team"
11:35-11:50 - Cheryl Bryan, "Round-table Discussion: Online Teaching Tools that Highlight Equity and Inclusion."
11:50-12:30 - Lunch
12:35-12:50 - Jerry Godbout, "Canvas - Tricks and Tips for Numbers Large and Small"
12:55 - 1:30 - Kat Gullahorn, "Open Educational Resources"
1:30- 1:45 - Steven Romero & Justin Bendell, "So what's the deal with chat GPT and college writing? Building resiliency into online writing classes."
---
For any questions, comments, feedback - please reach out to the UNM-Valencia Distance Learning Coordinator, Piotr Filipczak.