Student Online Learning Resources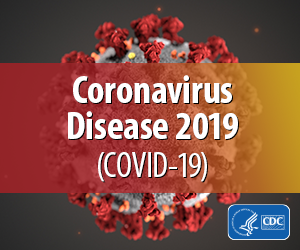 For the latest information on Coronavirus and UNM-Valencia, please see https://valencia.unm.edu/campus-reopening.html
Students enrolled in online, hybrid, or web-enhanced classes will find information here on Blackboard Learn, obtaining a NetId, useful UNM-Valencia Campus links, and suggestions for computer hardware and software.
NetID
All UNM-Valencia students will need a NetID and password to access their online class and UNM-Valencia e-mail. Create your NetID
here
. Also found at 
https://netid.unm.edu
.
Blackboard Learn
Blackboard Learn is the course delivery system that is used at UNM for online, hybrid, and web-enhanced courses.
If you are taking an online course for the first time, or are new to the Blackboard Learn environment, you may be enrolled in the Blackboard Learn JumpStart course at the request of one of your UNM-Valencia Faculty.
You should complete this JumpStart before your class begins.
Your instructor may require you to submit a completion certificate for the JumpStart.
The JumpStart generally opens 2 weeks before the semester begins, and closes 2 weeks after the semester starts. Plan accordingly.
To login to a course that uses Blackboard Learn, click on the Blackboard Learn button below:
Blackboard Learn
OR go to: https://learn.unm.edu/
Additional helpful links relating to Blackboard Learn can be found below:
Communication, Privacy, and Confidentiality
All communications between the student and the instructor should use either LoboMail or the message tools in Learn.
Finding Classes
Class at UNM-Valencia are delivered in a variety of formats for the students' convenience.
Online: 95% of the class is taught online. Pedagogy is designed for online environment.
Hybrid: 25% to 94% of the class is taught online with the remainder occurring a clearly stated times in a face-to-face classroom. Online components are pedagogically incorporated.
Web-Enhanced: Face-to-Face class that uses Blackboard Learn to post course materials but the online components are not pedagogically incorporated.
To identify possible online, hybrid, or web-enhanced classes, use the Schedule of Classes by Semester
Select the semester.
Select Branch Campus--Valencia Campus.
Select "Online" or other choice from the Instructional Type in the far right hand column.
Other Useful Information
Useful Campus Links
Successful Online Student Learning Tips
Suggested Technology
Internet connection
Headphones (with microphone for speech)
Webcam
Adobe Reader for PDF files
Movie player
Audio player
Word processing software