Financial Literacy Series
The UNM-Valencia Financial Aid Office offers multiple financial literacy educational events and workshops for students. Get the most out of your college experience and attend! 
The Financial Aid office invites you to attend our 2nd Financial Literacy workshop. Nusenda Credit Union will be presenting budgeting tips and there will be a $250 scholarship drawing for students who attend.

October 11th at 1030am, Arts & Sciences room 133, see you there!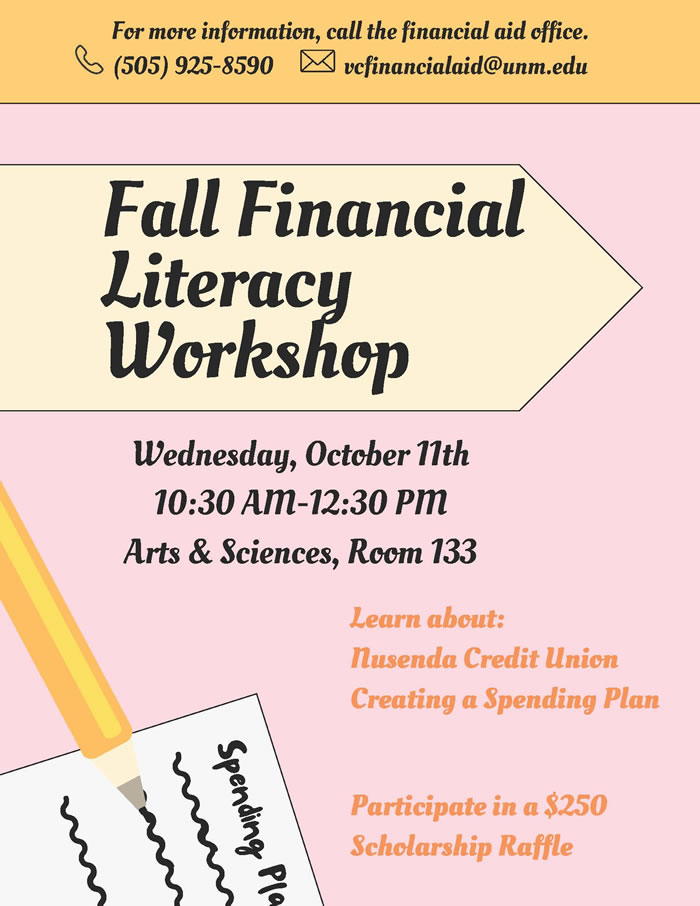 UNM-Valencia Financial Aid office will host workshops during the 2023-2024 Academic Year to support Students Financial Success.  
---
The first workshop in our series will be a Scholarship Writing workshop. We will team up with staff at the UNM-Valencia Writing Center to help students write a scholarship essay and apply for Fall scholarships on AwardSpring 
We will also show students how to navigate their MyUNM account and set up their UNM bursars refund account.  
Join us August 1st from 10am-12pm in the LRC 101-A/B/C  Scholarship Writing Workshop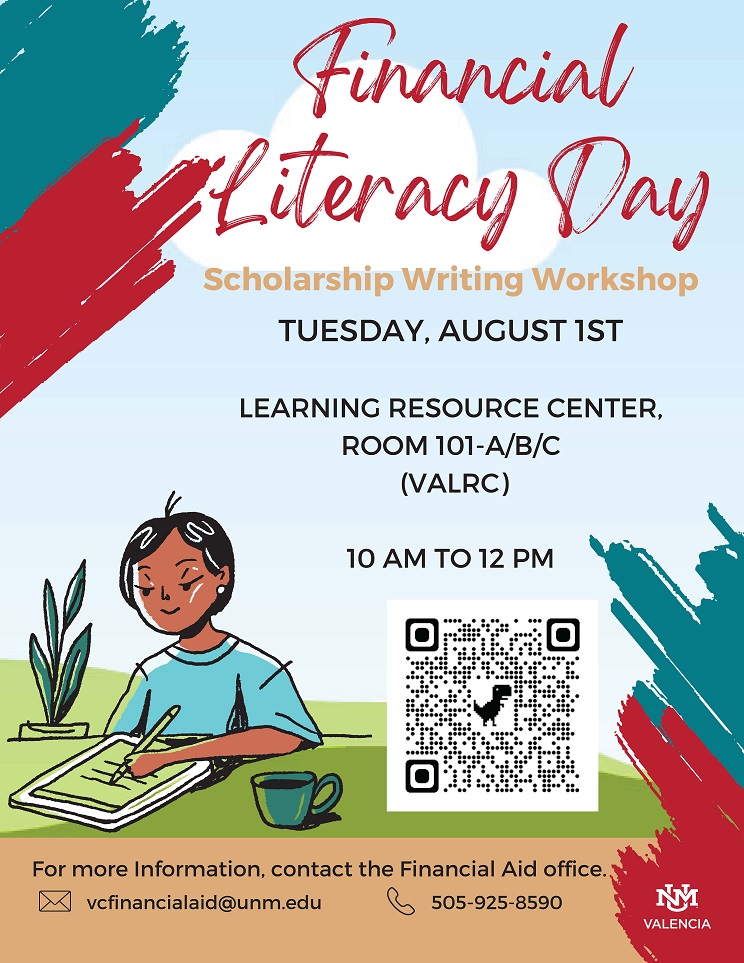 If you have any questions about specific events, please call 505-925-8590 or email
vcfinancialaid@unm.edu
.