Summer & Fall 2021 Events
The UNM-Valencia Financial Aid Office offers multiple financial literacy educational events and workshops for students. Get the most out of your college experience and attend! 
All 2021 events and workshops will be held virtually in order to maintain social distancing and COVID-19 safe practices.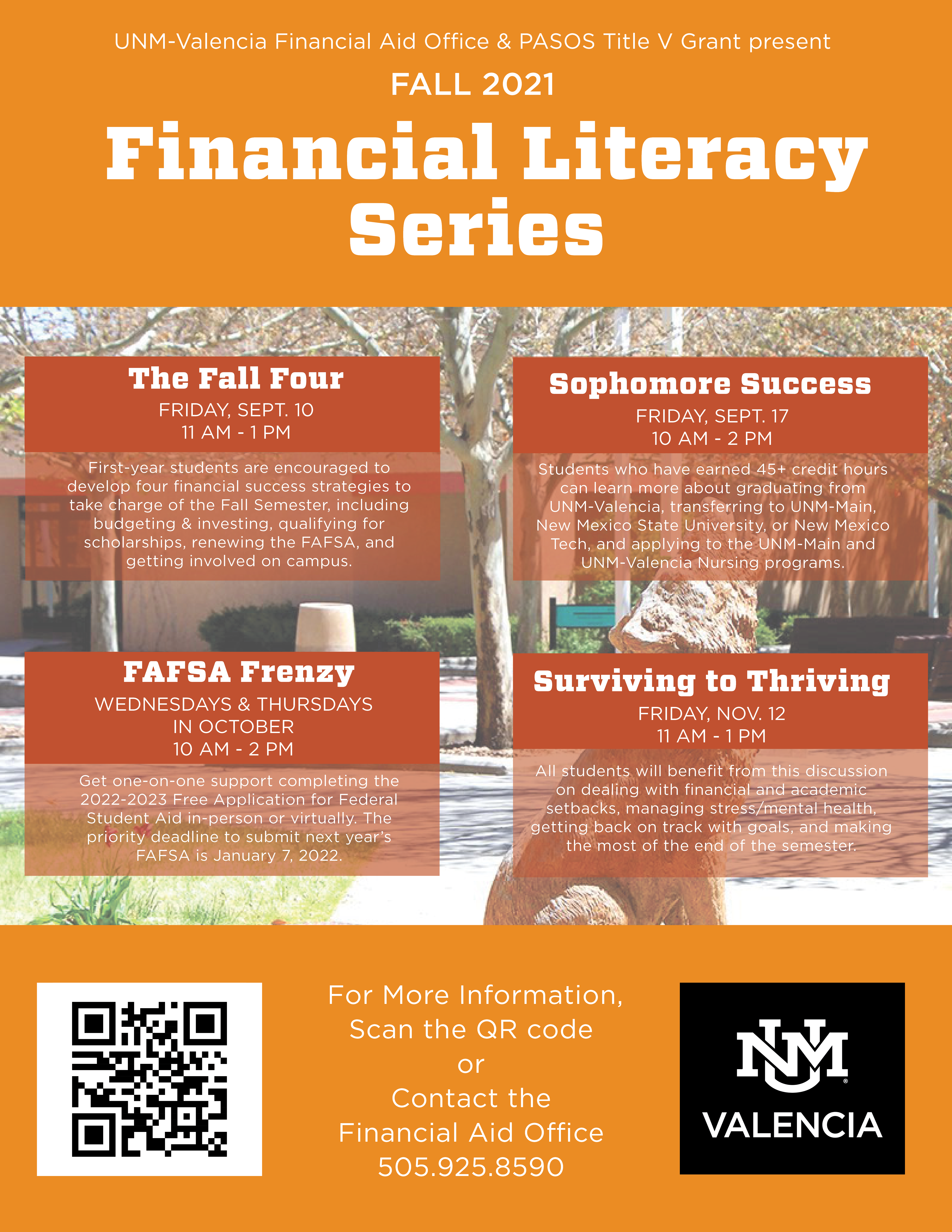 Our Summer and Fall 2021 Financial Literacy Series includes:
If you have any questions about specific events, please call 505-925-8590 or email vcfinancialaid@unm.edu. Visit the event page to register.