Finding Career Information & Job Listing
UNM's Office of Career Services on UNM Main Campus
Tools to Explore Your Career Interests and Goals
BrainFuse Job Now
Requires account set up on campus. Call the Library for assistance.
Help with resumes, interview, E-Parachute for career exploration, skills tests and practice for entrance exams.
Bureau of Labor Statistics
Hundreds of occupations are covered in detail with links to postings and more information.
Careers in Focus Ebooks
This comprehensive ebook series surveys a wide array of commonly held jobs and is organized by specific industries and interests.

Cost of Living Calculator
This tool helps individuals, communities, and employers determine a local wage rate that allows residents to meet minimum standards of living.
Employability Skills
An in depth libguide from the Univerity of Kent, Canterbury
Job Hunt.org is a non-profit portal to all type of job hunting information, resources and networks.
O*NET online
Info on specific careers, specific tasks, activities, and skills information.
PrepStep (Learning Express)
Requires account set up on campus. Call the Library for assistance.
Occupation Practice Tests, Workplace skills improvement, ebooks and articles on careers.
Information on specific careers, training requirements, sources for additional information.

Resume Builder instructions

for COIN Career Library Database

---
  Finding the Job
A successful job hunt requires strategy. Employers advertise job openings in several ways, and it's not always easy to find local job postings. You may need to network with family, friends and colleagues to find job leads. Some jobs are only advertised by word-of-mouth or on social media. 
You can ask a librarian for help at just about any library. Or, you can search around the internet and see what you can find. Try looking up these helpful sites in your career field for job postings, networks, and industry news:
Individual company websites
Professional associations
Industry trade websites & listservs
Local union or district headquarter websites
Employment Websites & Job Postings
There are a plethora of job-finding websites on the web.  Here are a few good places to start:
---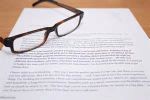 Preparing your resume and cover letter is the most important step.  These papers are your first impression to get the attention of potential employers. 
Your Valencia Campus Writing Center and the Small Business Development Centerwill be happy help you through this process. 
Of course there are many online toolsites to help you write your coverletter or build a resume.
Here are 2 more resources that offer good advice and examples:
Resumes - awesome how-to guide from New Mexico Career Prospects.
How to Write a Resume- an interactive guide to the do's & don'ts of resumes.