First-Year Literacy Week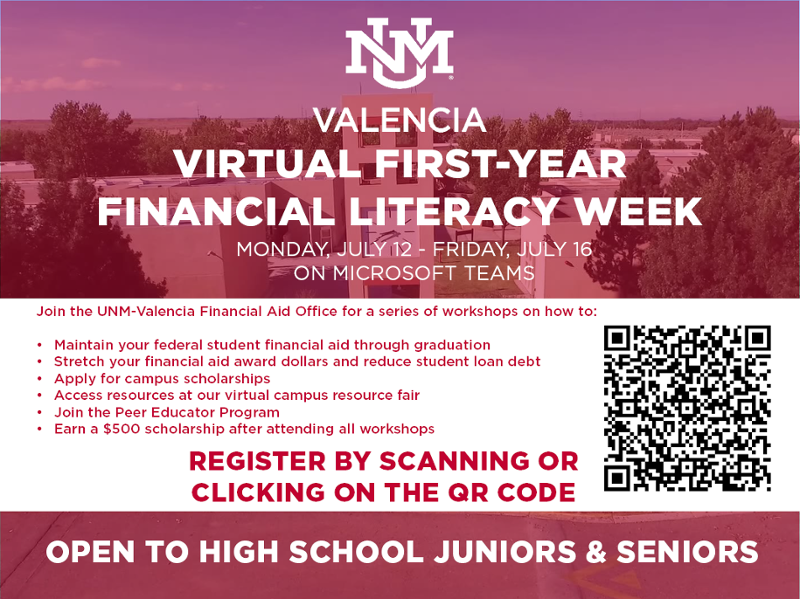 Welcome to UNM-Valencia's Freshmen Financial Literacy Page! Due to COVID-19, the 2021 Freshmen Literacy workshops will be held virtually through Microsoft Teams. All UNM students have access to Microsoft Teams using their NetID and Password. 
Click on the Agenda of Events for links to the presentations.  Recordings for past presentations and workshop surveys are below.
Event Details & Registration
WHEN: July 12 - 16, 2021
WHERE: Online via Microsoft Teams
WHAT YOU WILL DO:
Learn how to maintain your Federal Student Aid until graduation
Stretch your financial aid award dollars and reduce student loan debt
Apply for campus scholarships
Attend college resource fair
Learn about Peer Mentor Program, and
Win Scholarships for Attendance
HOW TO REGISTER AND PREPARE: