Event Info
UNM-Valencia's Annual Student Film Festival is a go for Spring 2022! 
April 25, 2022 at the Starlight Cinema, 2226 Sun Ranch Village Road, Los Lunas, New Mexico.
Email acallot66@unm.edu to submit a video.
SUBMISSIONS DUE BY APRIL 15, 2022.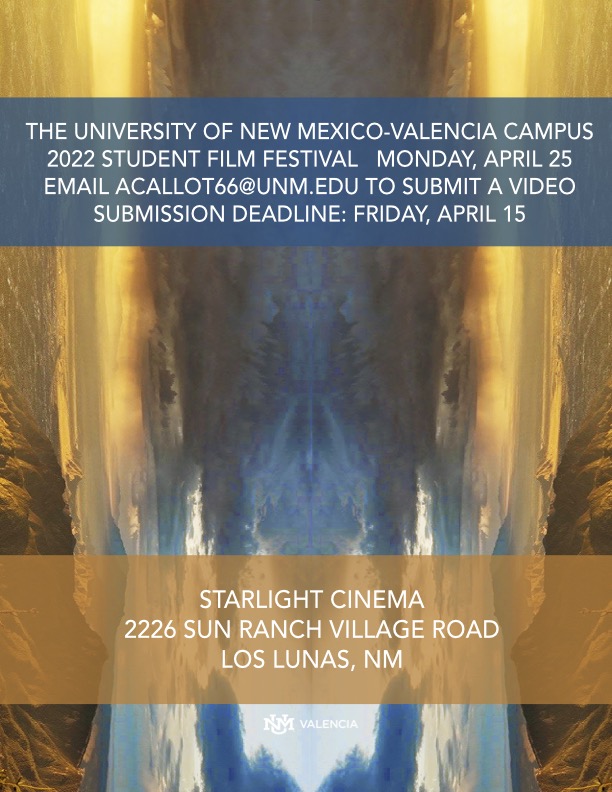 The film festival this time is organized by our Film Professor, André Callot, and not the MediaArts Club. Next year, the MediaArts Club will be back up and running and recruiting student members. Stay tuned!