The Fall Four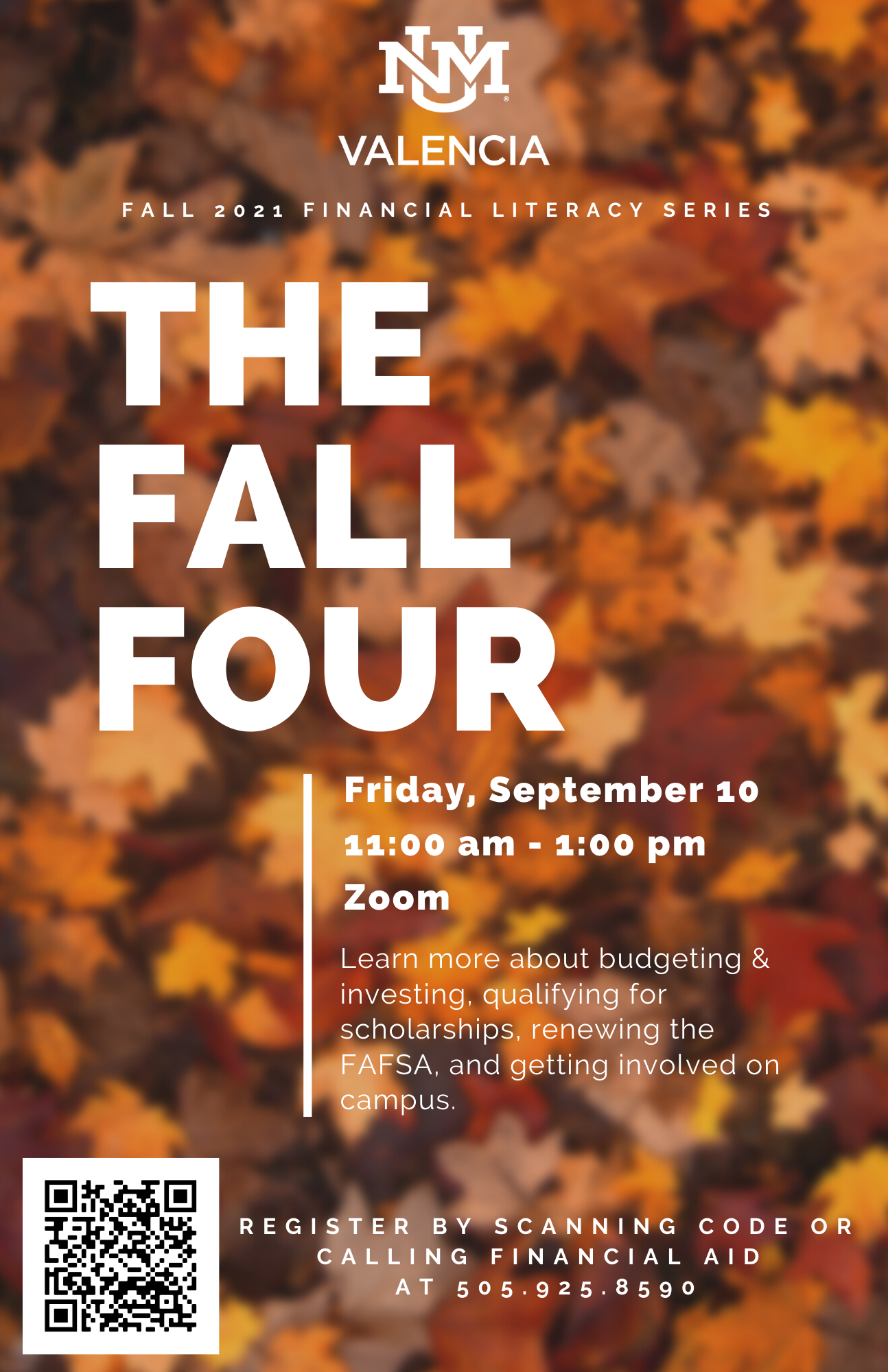 Join us for The Fall Four workshop on Friday, September 10 from 11 am to 1 pm on Zoom. First-year students who are new to UNM-Valencia are highly encouraged to attend. 
Participants in the workshop will learn more about developing four financial success strategies to take charge of the Fall semester, including:
Budgeting & Investing
Qualifying for Scholarships (including New Mexico Lottery Scholarship)
Renewing the FAFSA
Getting Involved on Campus. 
To register for the event, please fill out the form below. The Zoom link for the event will be emailed 24 hours in advance.
Students who are not able to attend can still view the recording of the workshop by registering for the event.