FAFSA Frenzy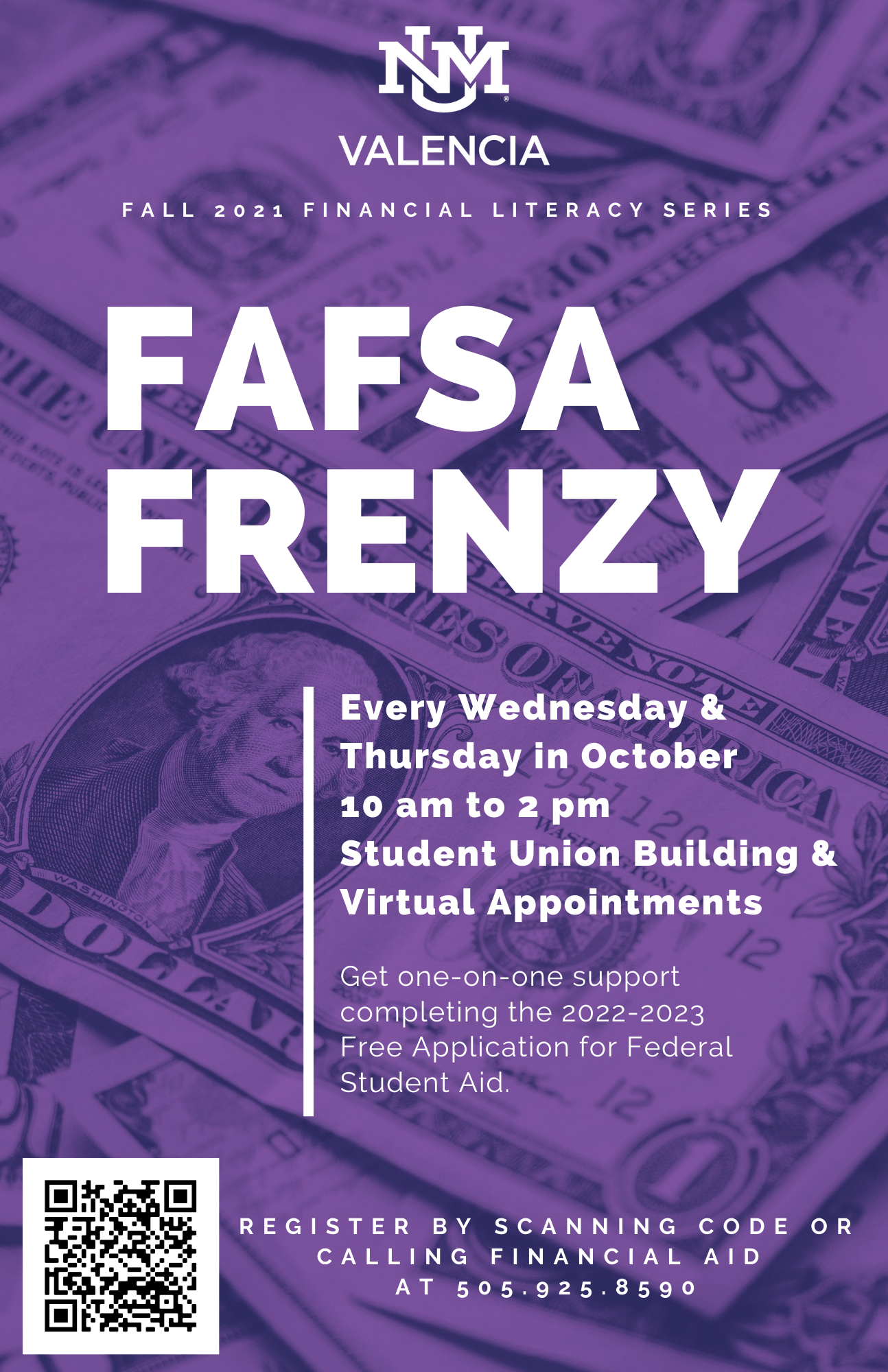 The 2022 -2023 FAFSA will open on October 1st, 2021. Students who complete their 2022-2023 FAFSA before the end of October can be entered to win a scholarship. 
You can get assistance completing your FAFSA by booking an appointment with a Financial Aid staff or by attending FAFSA Frenzy in the Student Union Building/Cafeteria between 10 am to 2 pm on the following dates:
Wednesday, October 6th 
Thursday, October 7th
Wednesday, October 13th
Thursday, October 14th
Wednesday, October 20th
Thursday, October 21st
Wednesday, October 27th
Thursday, October 28th
Click HEREto enter the scholarship drawing for FAFSA Frenzy!