Welcome to the Library
Find Books, Ebooks, DVDs, Articles, & More Using LIBROS
Now hiring a Library Aide!
Are you work study eligible?
Library Closed
Monday, July 3
Tuesday, July 4
In-Person Hours
Summer 2017
May 13 - Aug. 20, 2017
Monday – Thursday
8:00 AM - 5:00 PM
Friday
1st and 3rd
10:30 AM - 5:00 PM
2nd, 4th, and 5th
8:00 AM - 5:00 PM


Closed Saturday and Sunday
Have ? Ask Us
In the Library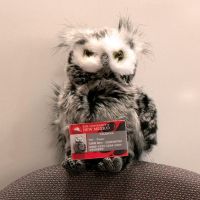 Services
Library has a scanner.
Library makes your LOBO ID.  More Info
Library will borrow books/articles not owned (interlibrary loan).
Library does not buy textbooks.
Library has laptops and flash drives available to check-out.
Library has a Study Room available for 2 hour check-out.
Library provides Reserve Collection for class support
Library requires your LOBO ID to borrow materials.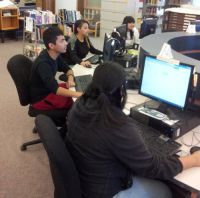 Conduct
The Library asks that all users observe the following guidelines:
Do not use alcohol or tobacco.
Do not disrupt others with noise (loud talking, cell phones, or audible electronic devices).
Always accompany children under the age of 15.
Have food and drink in appropriate areas and containers.
Do not deface or damage library materials.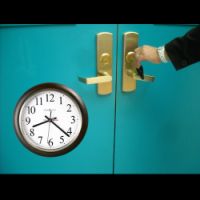 Closing
Library Doors locked 15 minutes before closing (8:15/4:45 pm).
Printers turned off 15 minutes before closing (8:15/4:45 pm).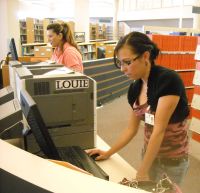 Printing
Printing is free on two computers near the front desk.
Printing is limited to 25 sheets per day per person.
No multiple copies are allowed. For multiples, use the photocopy machines.
Default print is double-sided.