Tutoring
TRIO students, we are available for tutoring! We are located in the Business and Technology (VABS) building in Room 127.  The tutor hours are:
Spring 2023 TUTORING HOURS

Monday:
8:00 AM – 5:00 PM
Tuesday:
8:00 AM - 5:00 PM
Wednesday:
 8:00 AM – 5:00 PM
Thursday:
8:00 AM – 5:00 PM
Friday:
8:00 AM – 5:00 PM
Saturday:
9:00 AM - 4:00 PM
Currently, Zoom meetings are by appointment only. We are accepting walk-ins. If you'd like to schedule an in-person or Zoom appointment, you can contact Kenneth at 505.925.8575  or by e-mail at klairsey21@unm.edu. Reach out to us if for any reason the hours above do not work for you. If it is your first-time seeking tutoring, feel free to read the FAQ below.
With an individualized coaching approach, our tutors will guide students through the learning process in the following subjects:
English
Mathematics
Statistics
Biology
Physics
Chemistry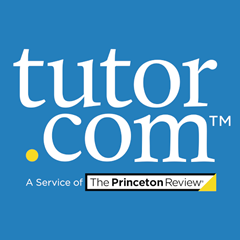 Can't make it to our office hours but need homework help? TRIO students have access to Tutor.com: A 24/7 online Tutoring platform that connects you to a real tutor at anytime and anywhere. If you have any questions, contact the TRIO Center at 505-925-8711.
---
FAQ's