Event Info
We are looking forward to the next Film Festival planned for April 2020. Stay tuned for more info!
Here is the flyer from our past Film Festival 2019: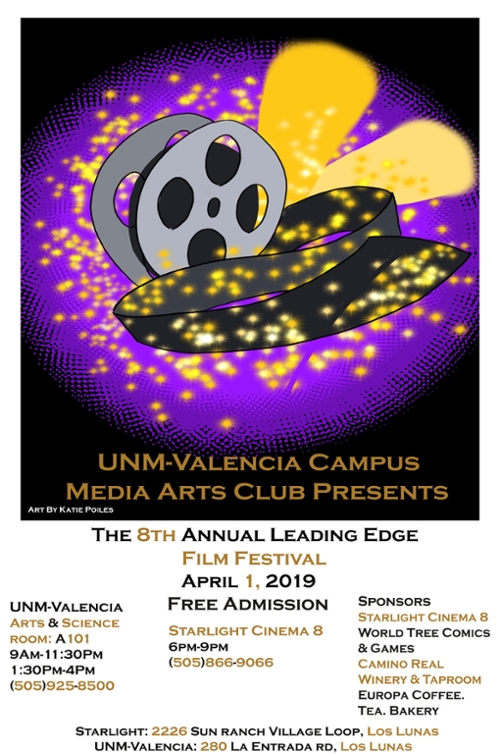 The MediaArts Club of UNM - Valencia Campus brings you the 8th Annual "Leading Edge" Film Festival on Monday, April 1, 2019 this year!
3 screenings (same film reel) on April 1, 2019:

9am - 11:30am, UNM - Valencia Campus, Academics Room A101 - 505-925-8500
1:30pm - 4pm, UNM - Valencia Campus, Academics Room A101 - 505-925-8500
6pm - 9pm, Starlight Cinema 8, Los Lunas - 505-866-9066

FREE ADMISSION at all screenings

Thank you to our sponsors:

Starlight Cinema 8
Europa Coffee.Tea.Bakery
Camino Real Winery & Taproom
World Tree Comics & Games