Meet the R2S2 Staff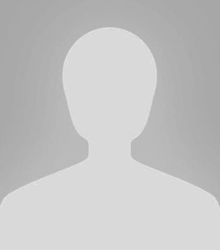 Brittany Padilla, Sr. Program Manager,
Contracts and Grants, Office of Planning and Development

Shalaine Buck, Education Specialist

As the Education Specialist, my goal is to provide quality tutoring services and other support to STEM-H students in their pursuit to become successful, independent learners during their academic career. With my previous work supporting STEM students and as a STEM student myself, I understand the difficulties and obstacles that students may face throughout their academic journey. I am originally from Arizona, but have lived in Albuquerque for the last 10 years. During that time, I graduated from UNM with a Bachelor of Science degree in Mathematics. Currently, I am completing a master's degree at UNM. 

Trevor Ballinger, Staff Tutor
I have lived in Valencia County since I was 7 years old, and enjoy the rural environment of the community. I graduated from the School of Dreams Academy (SODA) - a high school focused on STEM in Los Lunas - and began my college journey at UNM-Valencia Campus in Fall 2017 as a math major.  My interest in Math continues to be fueled by my experiences at UNM-Valencia. In Fall of 2018, I became a Peer Tutor in the R2S2 program, tutoring students in math and chemistry. Realizing how much I enjoy helping students, I joined the R2S2 program as a Staff Tutor. In this position, I oversee eight to 10 Peer Tutors who tutor students in biology, chemistry, geology math, and psychology. My academic goals include completing a bachelor's degree in computer science and electrical engineering at UNM. My professional goal is to make tutoring easy and accessible for those who either have or haven't experienced tutoring before.

Ivy Okunor, Program Coordinator

As the R2S2 Coordinator, my role is to provide support and assistance to all of the many activities and initiatives planned by the program to support student success in STEM-H.

Joseph Romero, Student Success Specialist, Sr.

As the Student Success Specialist, Sr., my role is to provide comprehensive support to STEM-H students and help them succeed in achieving their academic goals. With over five years in higher education experience recruiting and working with STEM students at New Mexico Tech and serving as the State Director for the New Mexico State Science Olympiad and the New Mexico Science and Engineering Fair the past two and a half years, I have an immense passion for promoting STEM education in New Mexico and a desire to help STEM students succeed. I was born and raised in Socorro and pursued a collegiate soccer career in South Dakota where I obtained both my B.S. in Education from Presentation College and a M.S. in Sport Performance Education from Northern State University. I enjoy staying active and being outside. Whether that is out on the golf course or hiking and/or walking my two dogs.
I am so proud and excited to be joining a team that shares my passion for helping students achieve their goals while promoting STEM academics in New Mexico.


Glenda Kodaseet, Communication and Outreach Specialist
As the Communication and Outreach Specialist, I work with STEM-H faculty to coordinate and facilitate out-of-classroom learning activities for UNM-Valencia students pursuing, or interested in, a STEM-H field of study. Activities inform students about STEM-H degree programs, connect students to internship, scholarship, research and career opportunities, and expose students to professionals to build their network of support. My work with K-12 students and teachers brings them to the campus for hands-on learning activities led by STEM-H faculty and their students. Activities  encourage and support K-12 students' interest in STEM-H. Having 25+ years of experience in higher education, I am proud to be a part of the R2S2 program as it is a critical and unique approach to providing access and opportunity to rural students interested in a STEM-H profession. I received a Bachelor of Arts in Political Science and a master's degree in Public Administration from UNM.
Presentations

Bittner, L., Kodaseet, G., Padilla, K., Talamante, M. What it Means to be a Woman of Color Living in Rural New Mexico. Roundtable Presentation at the 43rd Annual Conference for Research on Women and Education - Agents of Change: Leading as Engaged Scholars and Activists. Salt Lake City, Utah, October 6-7, 2017.
Publications
Kodaseet, G. & Varma, R. (2012). In a pursuit of a computing degree: Cultural implications for American Indians. Journal of American Indian Education. 51(1) 67-88. Arizona State University.
Rivera, M. A.; Johnson, III; R.G. & Kodaseet, G. (2012). A dialogic model for cultural competency in the graduate classroom. In K.A. Norman-Major & S.T. Gooden (Eds.) Cultural Competency for Public Administrators (pp. 276-293). Armonk, NY: M.E. Sharpe, Inc.